The 30 Days of D/s email program (and workbook!) is meant to be a conversation starter for kinksters, whether you're in a D/s relationship or not. As bloggers ourselves, we have always encouraged kink and sex bloggers to use the topics as prompts for your writing.
Over time we've found that plenty of kinky, BDSM, and sex bloggers enjoy the prompts, whether they blog each day for 30 days or as time permits. To help grow our kinky community and to provide everyone with more resources, insights, and personal stories, this is now the place to find bloggers participating in the 30 Days of D/s program.
Readers, scroll all the way down and start clicking through. You'll find more people to connect with and more perspectives to learn.
Bloggers, keep reading for how to link your blog into the 30 Days of D/s blog list.
30 Days of D/s Blog Rules:
Use the 30 Days of D/s email program (free) or the workbook (not free) as prompts to write posts on your blog. You can write daily blog posts, weekly, or as it fits into your schedule.
Add the 30 Days of D/s badge (code below) to each blog post.
Create a category on your blog for 30 Days of D/s (more on this below).
Add the link of your category — NOT individual blog posts — to the link-up below. Only one URL per blog allowed in the link-up.
As you can, click through and read what other bloggers have to say about the topics. Comment on and/or share blog posts you enjoy when possible.
You can link up whether you're just getting started with the prompts or you finished blogging about them in the past.
Not a rule, but a nice to have: If you share blog posts on social media, tag us and/or use #30DaysofDs so others can find it and we can share it.
30 Days of D/s badge: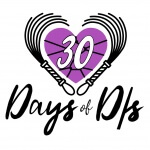 Reminders: These are all our own unique perspectives on D/s, BDSM, and kink. There is no one True Way™ or Right Way™ in kink.
Also, when reading other people's blogs, don't yuck on anyone else's yum. It might not be your thing, but as long as it's consensual, remember, "Your kink isn't my kink, but your kink is okay."
What if you don't have a blog but want to participate?
We're happy to host one or two guest posts per person, but we cannot host multiple people for the full 30 days. If you really want to write about each prompt and have other people read it, it's time to start your own blog.
However, if you don't have a blog and would like to write something about your experience with the 30 Days of D/s program, we're happy to accept your writing as a guest post. Email us at lovingbdsmpodcast at gmail dot com so we can set that up with you.
How to Create and Link a Category:
Create a new category on your blog. Call it whatever you like but 30 Days of D/s is probably easiest.
Tag each post you write using the 30 Days of D/s prompts with this category. If you wrote the blog posts in the past, you'll want to go through and edit each one to add them to the category.
Go to your blog and select the new category. This will generate a category page. It is this url that you want to post in the link-up tool below. Every time you add a post to the category it will automatically be added to that page on your site & so you will only need to put your link in here once.
Enter the link of your category page into the link-up tool below.
If you need help with any of the above, let us know! Check out this YouTube video tutorial on categories (not our video) for quicker help.
Happy blogging, linking, and reading!
You are invited to the Inlinkz link party!